WELCOME!
Foxenwood Estates is one of the most desirable, long-established residential neighborhoods in the entire Santa Maria Valley!  Located within the Orcutt suburb of Santa Maria, there is easy access to the downtown business section of Santa Maria, it is next door to charming, historical Old Orcutt, and within a 25 minute drive to the main gate at Vandenberg Air Force Base.  


There are 858 homes, currently ranging in market value from $700,000 upwards to $1,300,000. The Homes for Sale section of this site is updated weekly.  We are fortunate to have a wonderful membership-only club available for residents, the Foxenwood Estates Tennis & Swim Club, located at 1087 Clubhouse Drive! There is also a voluntary homeowners association at an extremely reasonable price of $35 per year, and it is important to note that whether or not one joins the HOA, the main purpose of it is to enforce the CC&Rs that apply to each lot in Foxenwood Estates. Potential buyers may refer to the CC&Rs on this website, or ask the title company handling your escrow to provide them.

Foxenwood is within the Orcutt Union School District.  There are six elementary schools, two junior highs, one charter school, one charter high school and one public high school (Santa Maria Joint Union High School District).  Private schools are also available.  Please refer to the district website for further information.



Thank you for visiting!  Please come back often!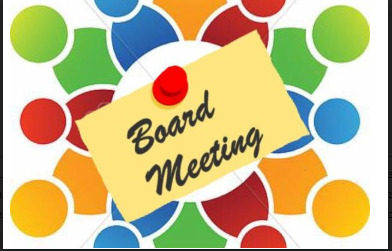 The next regular meeting is scheduled for
Thursday, October 5, 2023, at 7:00pm.
Foxenwood Tennis & Swim Club ~ 1087 Clubhouse Drive
All are welcome!
_____________________________________________________________

Foxenwood Estates HOA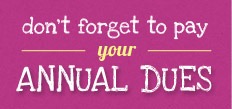 (Click on the graphic for a direct link.)


What's in it for you?

Our beautiful neighborhood has an all-voluntary HOA Board consisting of directors and standing committees for the Welcome Committee and Yard of the Month. The goal of the HOA is to promote friendliness and neighborly connections, through our website, social media and our quarterly print newsletter! The HOA accepts questions and occasional complaints regarding violations of the CC&Rs, and resolves various issues whenever possible and practical.

Board meetings are held monthly, on the first Thursday at 7:00pm, and members are welcome to attend the open session and encouraged to participate not only at the meetings, but as volunteers. Meetings are held at the Foxenwood Tennis & Swim Club, 1087 Clubhouse Drive.

Annual dues contribute to expenses, including but not limited to: maintenance of the handsome stone entrance monuments, cost of printing newsletters, postage, the website, Welcome Gifts, insurance, post office box and any legal fees.

Foxenwood Estates has remained one of the premier communities in Santa Maria/Orcutt for decades.  Property values are high because pride of ownership is high! 

Please support your neighborhood!  Only $35 per residence, per year!

Click here to safely pay on this website, or mail your check to:
FEHA, PO Box 2712, Santa Maria, CA 93457



(If paying dues on your phone or tablet, once you reach the payment page, you may need to scroll to the right to find the black box with a white arrow which will take you to another page where you pay.)



THANK YOU!